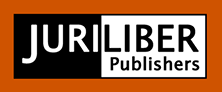 November 24 , 2022
October 13 , 2022
September 16 , 2022
August 22 , 2022
July 28 , 2022
March 22 , 2022
January 25 , 2022
January 5 , 2022
November 16, 2021
October 1, 2021
August 11, 2021
August 5 , 2021
June 7 , 2021
May 17 , 2021
April 15 , 2021
February 22 , 2021
February 2 , 2021
January 4 , 2021
December 10, 2020
November 24, 2020
October 2 , 2020
August 4 , 2020
July 21, 2020
June 29, 2020
June 29, 2020
June 22, 2020
June 19, 2020
June 11, 2020
May 20 , 2020
May 13 , 2020
January 7, 2020
December 20 , 2019
October 7 , 2019
July 29 , 2019
May 7 , 2019
March 18 , 2019
February 11 , 2019
January 9 , 2019
November 30, 2018
November 23 , 2018
November 16 , 2018
October 30 , 2018
July 17 , 2018
May 7 , 2018
Enforcement of Procedure Rules
---
April 16, 2018
Limping Lawsuits are Often
Doomed
---
April 3 , 2018
Court of Appeal Tips for
Summary Decisions
---
March 19, 2018
Serious Dangers in Chambers
Applications
---
February 13 , 2018
---
December 18 , 2017
---
September 15 , 2017
---
July 4 , 2017
---
June 14 , 2017
Why Don't Your Clients Settle?
---
June 5 , 2017
---
June 5, 2017
Personal Costs Against
Solicitors
---
April 26, 2017
---
April 11, 2017
Dismissal for Want of
Prosecution
---
January 6, 2017
---
December 15, 2016
---
November 23, 2016
Welcome

Côté's Commentaries
© J.E. Côté 2016-2022
SCOPE OF OFFERS TO SETTLE
A recent Court of Appeal decision clarifies the law on making offers to settle. It confirms the importance of settlement Rules, and encourages their use, which is not new. What may surprise some people, is that it holds that in an appeal, a settlement offer need not be about settling the whole lawsuit.
It has long been clear that a party may make a formal offer to settle an appeal. Fairly often, an appeal is about some procedural topic, not about the final merits of the whole lawsuit. Now the Court of Appeal makes explicit what had long been assumed. That is that a formal offer may be an offer to settle a particular appeal from an interlocutory decision, and so not about the whole lawsuit. See ¶'s 24 to 28 of Mostafa Altalibi P.C. v. Lorne S. Kamelchuk P.C. 2022 ABCA 364 (Nov 15).
That may leave open one question. May there may be a formal offer in the Court of King's Bench to settle an interlocutory motion? After all, some interlocutory applications are lengthy, expensive, and very important. Some of them pretty well dictate the result of the lawsuit, though in form they are narrower. For example, once a suit is certified as a class action, it is quite common that the suit is settled fairly quickly.
On the one hand, R. 14.59(1) about offers to settle appeals expressly says "to settle the appeal or any part of the appeal". But the Rules about offers outside appeals do not use the word "part". On the other hand, R. 4.24(1) does refer to offers to settle "the action or a claim in the action". And the deadline for making an offer under R. 4.24 counts back from either, the beginning of the trial, the hearing date for a summary judgment application, or "an application ... to be heard or considered". Nothing says that third alternative deadline has to be substantive, not procedural. Why put that deadline in the Rule if the offer must be to end the whole suit? An ordinary "application" not for summary judgment or summary trial, cannot end a suit.
So could a party offer formally to settle a pending application about discovery or about mode or date of trial?
For that matter, could one formally offer to settle the claim for unjust enrichment, but not the same suit's claim for breach of trust? Or offer to settle the claim for using the wrong type of cement for the driveway, but not the claim for treble-glazed windows as an extra? Would that meet the words "or a claim in the action" in R. 4.24?
– Hon. J.E. Côté
The Commentaries are intended to call the attention of lawyers to promising or threatening developments in the law, in civil procedure, in developing their skills, or simply to describe something curious, funny or intriguing.
Justice Côté recently retired from the Court of Appeal of Alberta and currently acts as an arbitrator, mediator, or referee under Rules 6.44 and 6.45 of the Alberta Rules of Court.
He may be contacted through Juriliber at email: info@juriliber.com or phone 780-424-5345.