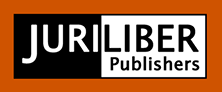 January 4 , 2023
January 3 , 2023
December 5 , 2022
November 24 , 2022
October 13 , 2022
September 16 , 2022
August 22 , 2022
July 28 , 2022
March 22 , 2022
January 25 , 2022
January 5 , 2022
November 16, 2021
October 1, 2021
August 11, 2021
August 5 , 2021
June 7 , 2021
May 17 , 2021
April 15 , 2021
February 22 , 2021
February 2 , 2021
January 4 , 2021
December 10, 2020
November 24, 2020
October 2 , 2020
August 4 , 2020
July 21, 2020
June 29, 2020
June 29, 2020
June 22, 2020
June 19, 2020
June 11, 2020
May 20 , 2020
May 13 , 2020
January 7, 2020
December 20 , 2019
October 7 , 2019
July 29 , 2019
May 7 , 2019
March 18 , 2019
February 11 , 2019
January 9 , 2019
November 30, 2018
November 23 , 2018
November 16 , 2018
October 30 , 2018
July 17 , 2018
May 7 , 2018
Enforcement of Procedure Rules
---
April 16, 2018
Limping Lawsuits are Often
Doomed
---
April 3 , 2018
Court of Appeal Tips for
Summary Decisions
---
March 19, 2018
Serious Dangers in Chambers
Applications
---
February 13 , 2018
---
December 18 , 2017
---
September 15 , 2017
---
July 4 , 2017
---
June 14 , 2017
Why Don't Your Clients Settle?
---
June 5 , 2017
---
June 5, 2017
Personal Costs Against
Solicitors
---
April 26, 2017
---
April 11, 2017
Dismissal for Want of
Prosecution
---
January 6, 2017
---
December 15, 2016
---
November 23, 2016
Welcome

Côté's Commentaries
© J.E. Côté 2016-2023
LURKING DANGERS AND ERRORS
A recent case reminds us of several types of dangers in litigation
Law and practice today is complex, so eventually most lawyers specialize to some degree. But that has dangers. In particular, most superior court judges are not specialists: they hear cases of every type. All judges who hear any kind of appeal, hear appeals on all topics.
That is doubly important where legislation is involved: statutes, Rules of Court, and Regulations. Legislation is not optional. It is usually broad, not confined to specialized legal practice, such as labor law or family law.
Recently, counsel told a King's Bench justice that the Medicine Hat Family Bar had decided not to be bothered with the relevant Regulation and Rules of Court about applications in Provincial Court. The Rule calls for a written Application, but counsel were just turning up in court and making applications orally. Astonishingly, counsel even said that the Medicine Hat clerks would refuse to file written Applications. (Maybe part of the problem is that the current Rules of Court use the word "application" to refer both to a written document and to an oral request made live in court.)
So on this appeal to King's Bench, some of the most basic facts and procedures below were mysterious; there was no record which King's Bench could use to clarify that. And in Provincial Court, the respondent to the oral application had not got the most basic notice, which is a fundamental part of natural justice. The transcript of the oral proceedings left very unclear even whether there had been an oral application on a certain point.
On appeal, the justice very properly was having none of that. She held that fundamental fairness and basic needs of an appeal were not being met, and that the Regulation and Rules were binding. See A.M.F. v. G.H.P. 2022 ABKB 758 (Nov 16), esp. ¶'s 25-30, 33-34.
This decision should not surprise any lawyer. The only surprise is that any lawyers would think that provincial Regulations and Rules of Court are not in force in Medicine Hat. Or that family law lawyers would think that general legislation does not apply to them.
Present-day court procedures are often reforms extended to prevent former types of misunderstanding or confusion. And to give fairness through notice. Rewriting the history of 9 months ago is particularly dangerous in litigation. Sometimes a tricky litigant will revive some long-forgotten, misleading or dangerous procedural shortcut, seeking to gain advantage. Until one experiences the results, the full dangers may not be obvious. But ignoring basic Regulations and Rules often produces problems which any lawyer should be able to foresee. Judges usually see or foresee that, often because of previous sad experience.
Almost all court decisions are subject to appeal, and good lawyers try to avoid a favorable decision which they cannot hold on appeal
– Hon. J.E. Côté
The Commentaries are intended to call the attention of lawyers to promising or threatening developments in the law, in civil procedure, in developing their skills, or simply to describe something curious, funny or intriguing.
Justice Côté recently retired from the Court of Appeal of Alberta and currently acts as an arbitrator, mediator, or referee under Rules 6.44 and 6.45 of the Alberta Rules of Court.
He may be contacted through Juriliber at email: info@juriliber.com or phone 780-424-5345.