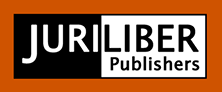 March 7 , 2023
January 30 , 2023
January 4 , 2023
January 3 , 2023
December 5 , 2022
November 24 , 2022
October 13 , 2022
September 16 , 2022
August 22 , 2022
July 28 , 2022
March 22 , 2022
January 25 , 2022
January 5 , 2022
November 16, 2021
October 1, 2021
August 11, 2021
August 5 , 2021
June 7 , 2021
May 17 , 2021
April 15 , 2021
February 22 , 2021
February 2 , 2021
January 4 , 2021
December 10, 2020
November 24, 2020
October 2 , 2020
August 4 , 2020
July 21, 2020
June 29, 2020
June 29, 2020
June 22, 2020
June 19, 2020
June 11, 2020
May 20 , 2020
May 13 , 2020
January 7, 2020
December 20 , 2019
October 7 , 2019
July 29 , 2019
May 7 , 2019
March 18 , 2019
February 11 , 2019
January 9 , 2019
November 30, 2018
November 23 , 2018
November 16 , 2018
October 30 , 2018
July 17 , 2018
May 7 , 2018
Enforcement of Procedure Rules
---
April 16, 2018
Limping Lawsuits are Often
Doomed
---
April 3 , 2018
Court of Appeal Tips for
Summary Decisions
---
March 19, 2018
Serious Dangers in Chambers
Applications
---
February 13 , 2018
---
December 18 , 2017
---
September 15 , 2017
---
July 4 , 2017
---
June 14 , 2017
Why Don't Your Clients Settle?
---
June 5 , 2017
---
June 5, 2017
Personal Costs Against
Solicitors
---
April 26, 2017
---
April 11, 2017
Dismissal for Want of
Prosecution
---
January 6, 2017
---
December 15, 2016
---
November 23, 2016
Welcome

Côté's Commentaries
© J.E. Côté 2016-2023
COSTS IN FAMILY LAW LITIGATION
A recent Court of King's Bench decision ends with a costs award which is probably correct. But earlier, its reasons quote, apparently with approval, several surprising denigrations or severe limits on costs in family law litigation. Earlier contrary Alberta Court of Appeal decisions are not mentioned, nor is the lengthy policy discussion in them. A recent Court of Appeal decision on the shallow status of Schedule C is almost brushed aside, or given no application to family cases.
Some of the brief policy arguments quoted in the dicta make no sense. The dicta suggest that costs delete money available needed for non-litigation needs. But that artificial reasoning, if true, would equally apply to most civil litigation and its expenses. Parties to civil suit are often not strangers. They may be business associates, employer and employee, or other members of a small group.
In retrospect, lengthy, complex litigation often wastes large sums better spent on other aims. But that is a ground for awarding substantial costs, not for denying them. Usually at the end, the court has no doubt which party is right, and usually was right all along.
Odder is the implication that party-party costs are some additional expense imposed by the court. But does a costs order increase litigation expenses? Never. Costs awarded between parties are an allocation of some fraction of the actual expenses incurred. Those expenses have already been paid out, or contracted for, long before the costs award. A "no costs" award does not reduce expenses; it just leaves them where they fell. In family law, often the winner is the party raising and feeding the children. Costs then help the children. Besides, costs influence behavior; it must not be taken as a given. No plaintiff is forced to sue; each had to decide whether his or her claims were correct and worth pursuing. Each defendant must assess whether the opponent's claim is correct and reasonable. In family law, often both sides are in effect plaintiffs. Family cases going to trial often involve at least one stubborn party. Sometimes in family suits one side makes grave accusations against the opponent, with little or no foundation. To treat equally the party who won and the party who lost, usually has nothing to recommend it, as the Court of Appeal has explained at length.
General costs Rules do apply to family litigation, and to parenting disputes, that has been repeatedly laid down by the Court of Appeal. See N.M. v. F.W. 2004 ABCA 151, 348 AR 143; McPhail v. Karasek (#1) 2006 ABCA 354, 401 AR 100, leave den (Feb 8) [2007] 1 SCR xi; V.L. v. D.L. (#2) 2002 ABCA 43, 303 AR 122; J.W.S. v. C.J.S. 2022 ABCA 63 (¶ 24). More generally, see Min. of Forests v. Wilson 2003 SCC 71, [2003] 3 SCR 371 (¶ 26); Elder Advocates v. Alta. Health Service 2021 ABCA 67 (¶ 50); Cdn. Centre &c v. Grande Prairie (City) 2018 ABCA 254, [2018] 10 WWR 116 (¶ 6).
The recent Court of King's Benchdecision with dicta is Ting v. Ting (#2) 2023 ABKB 77 (Feb 10).
– Hon. J.E. Côté
The Commentaries are intended to call the attention of lawyers to promising or threatening developments in the law, in civil procedure, in developing their skills, or simply to describe something curious, funny or intriguing.
Justice Côté recently retired from the Court of Appeal of Alberta and currently acts as an arbitrator, mediator, or referee under Rules 6.44 and 6.45 of the Alberta Rules of Court.
He may be contacted through Juriliber at email: info@juriliber.com or phone 780-424-5345.